end of March
I am just about at the midpoint of this stay in Rwanda, and have just signed a contract with the school until 31 May 2016, with a clause running: "The employer understands that the employee will be absent for more than two months during the May to August period and for about two months in the November to January period" – which works fine for me. My work has continued to be concerned mostly with the boarding that will start next year, and to be new and exciting – which is the reason that I am mentioning it more here than I have done before. As well as teaching five hours of Maths a week and helping with the uploading (by students) and 'authentication' (by teachers) of student work on the IB website, (a process which still has technical problems) I have been looking at lighting plans for the new buildings and discussing/correcting them with the architects, finalising the four different quotes we are considering for furniture for the dormitories, writing the text for the brochure about the boarding programme and working with the printing company on the design, both of the English and of the translated French version, preparing for information meetings in Bujumbura, the capital of Burundi, about seven hours by car away, and Bukavu, just across the border in the DRC, and so on.
So last weekend I got the chance to go to Bujumbura, with two more local colleagues; but I had already been thinking of travelling there for a couple of days during the upcoming Genocide Memorial Week break. We only saw two 'clients', despite posters and repeated communiqués on the radio, but they are both potentially very useful contacts. I had heard that Burundi was much less developed and much more corrupt than Rwanda, and that is what I found. Few modern buildings in the city, many more bicycle taxis and fewer taxi moto (motorbike taxis), a lot of rubbish in the streets and even, it appeared, more dust and dirt on people's clothes, and so on. At the border, our details were checked on a computer on the Rwandan side, on the Burundian side they were entered into big ledgers by hand. On the trip, we were stopped and fined for speeding in Rwanda, by a policeman with a radar gun. In Burundi we were stopped four times: the first policeman wanted us to give a ride to his friend to the next town, the second one wanted money for beer because it was such a hot day, (he was right about that ...) the third and the fourth checked everything, the driver's papers, the car lights, until they found something that was not quite right, and we had to pay a bribe to be able to continue, rather than being held for a few hours. Luckily I did not have to deal with this myself, which I would have found very difficult, even knowing that some of the money may pay for the policeman's brother's school fees or for him to visit his sick mother in the village.
I had a very good time on the trip. The hotel was very nice, right by Lake Tanganyika, (although the road going there, parallel to the shore, past a lot of fancy hotels, restaurants and night clubs, and a main road to the DRC, was in such a terrible state that I had thought we had taken a wrong turn.) On both mornings I went for walks along the beach, quite crowded with young people, mostly boys, some of them doing somersaults into the water, competing in races, everyone quite physical – a really nice scene. But I felt too self-conscious to go swimming in the Lake: even just walking there I was such a centre of attention, so I swam my laps in the very nice hotel pool instead, before it got too hot. – I also had great fun with a guy with whom I had been chatting for a few months and his cousin, who were waiting for me at the hotel when we arrived, both from the DRC, one of them working, the other one studying in Bujumbura. We went to a bar/club/restaurant close to the hotel, and again the next evening, and I was very much struck by how open and accepting the atmosphere was, not only in that place but, from what they said, in the city: very different from Uganda, or even Kenya or here!
This weekend I was supposed to go, with two other colleagues, on a similar trip to Bukavu, where the information meeting will even be hosted by a minister of the local government, but it has become difficult to get a visa for the DRC, (even at a cost of US$ 135): although the Embassy had said that one could get a visa at the border, the Headmaster, who is from Canada, was unable to cross to Goma last weekend, and when we therefore applied for my visa in advance, last week, the Embassy said that it would take ten days to issue! So that is a bit sad.
Some expected visits, visitors and moves: Britta, who has been in Kenya since November, will be coming to visit for a few days at the start of April, J from Nairobi will come again for a few days a week later, and P will – provided he gets the visa he has applied for in India – be in Europe from the beginning of June until late July, during which time (a) he will be in Berlin most of the time, but also go to visit B in France for two weeks and hopefully meet Sebastiano, and (b) I will go to the US again for 3 1/2 weeks. I will come back to Kigali in mid-August, by which time B will have been back from India for two months and L will probably be preparing to leave for university somewhere.
If the trip to Bujumbura looks a bit like a holiday – I must admit, it rather was. (The pics are from the internet, of course.)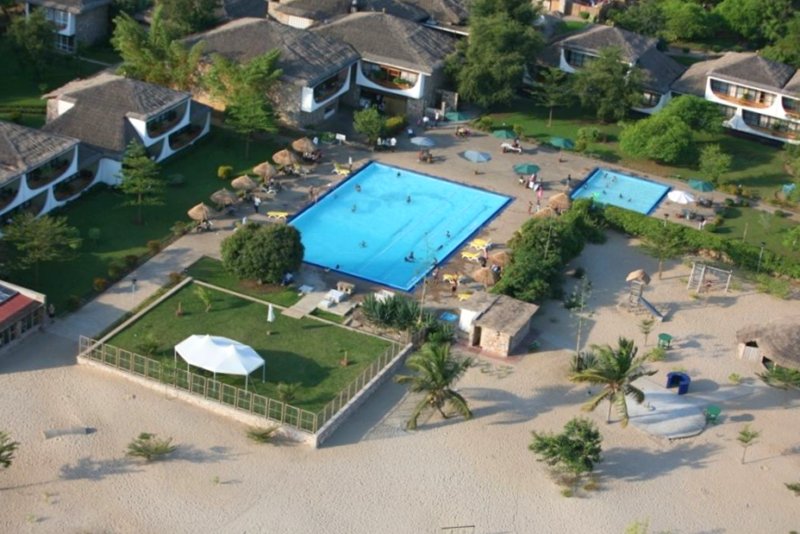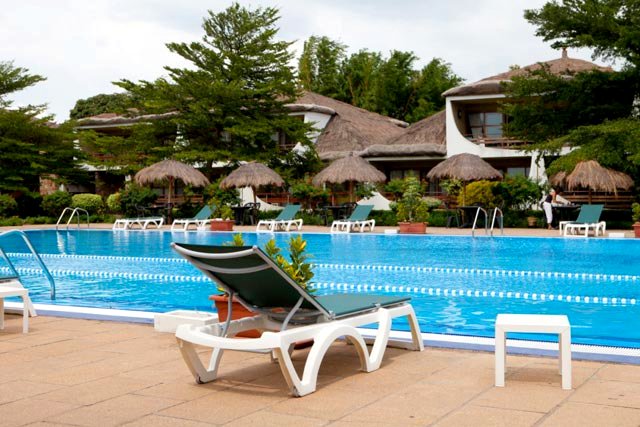 I never saw Bora Bora by daylight, the times I went there with Tino and Christmas, his cousin, but by a nice coincidence Eric-Jan and O had ended up in the same place when they went to Burundi in November.